Coffee Run Stout 4-Pack
4 x 375ml cans
Introducing our latest Special Release. It's beer, full of beans. 
Coffee run? Make it an all-day-breakfast-beer of champions. Our Special Release Coffee Run Stout brewed with bean queen Kmac at Newcastle's Floozy Coffee. It's like a big cup of Jolene in a can. Give your brain a pep talk or just serve yourself to the world sunny-side-up… that's a mood.
 It's a coffee that can be drunk at any time of the night. Or is it a beer that can be drunk at any time of the morning?
Note that this product contains a small amount of caffeine. 

Local Pickup (from Marrickville) - FREE!
Free Shipping over $150
All orders below $150 - $10 flat rate delivery.
Vegan

Alcohol Free

Preservative Free

Low Gluten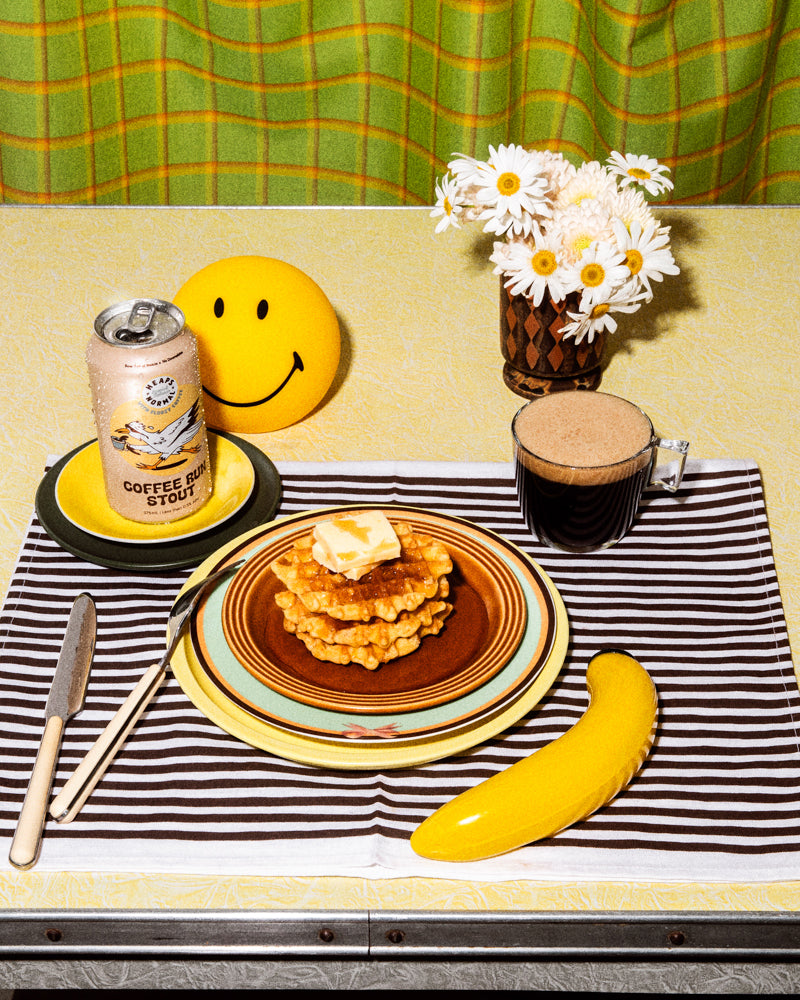 Nutritional information
Average QTY per serving

Per 100g
First Meal of the Morning

Drinking Coffee

Running to Get Coffee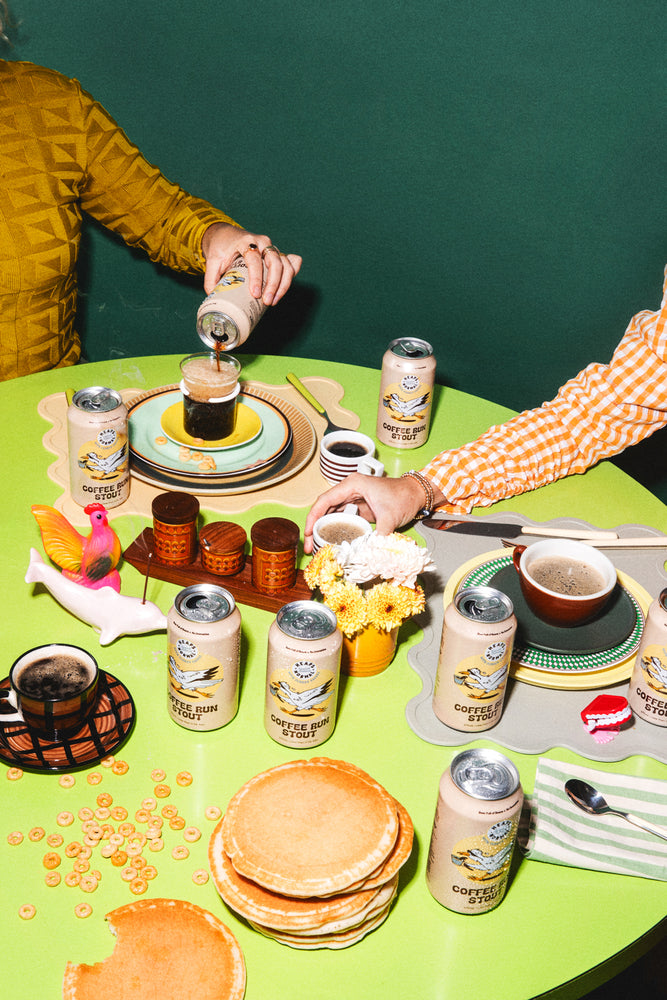 BEER WITHOUT THE DOWNSIDES
Our beers contain a trace amount of alcohol due to the natural fermentation process. However, you cannot become intoxicated after drinking Heaps Normal. It's not a challenge but this trace amount of alcohol is processed by your body faster than you can drink Heaps Normal. To put it another way, many everyday foods such as ripe bananas and some burger buns contain a similar amount of alcohol to Heaps Normal.
Great news folks. Heaps Normal beers do not contain any preservatives. Our beers only contain water, malt, hops and yeast. We don't believe in putting unnecessary bad stuff in our beers.
Our non-alcoholic beers contain 0.5% ABV – this is similar to the amount of alcohol found in fruit juice or bananas. Alcohol free drinks that are 0.5% ABV or lower are suitable for pregnant women and breastfeeding mums. If you are unsure, we do recommend checking in with your healthcare provider before.
Our Quiet XPA is a low gluten beer with only 56 ppm of gluten. It is most likely safe to drink for people who have a slight intolerance to gluten.
Our Half Day Hazy Pale Ale is also low gluten with only 29ppm of gluten in a can.
We tested Another Lager for gluten content and zero gluten was detected. We can't label the beer as gluten free since it is brewed with cereal grains but it should be very low risk for people with gluten intolerance.
In either case, and especially if you are a celiac, please use your discretion or consult a medical professional if you have any concerns.
DO YOURSELF A FLAVOUR...
OR THE ENTIRE RANGE.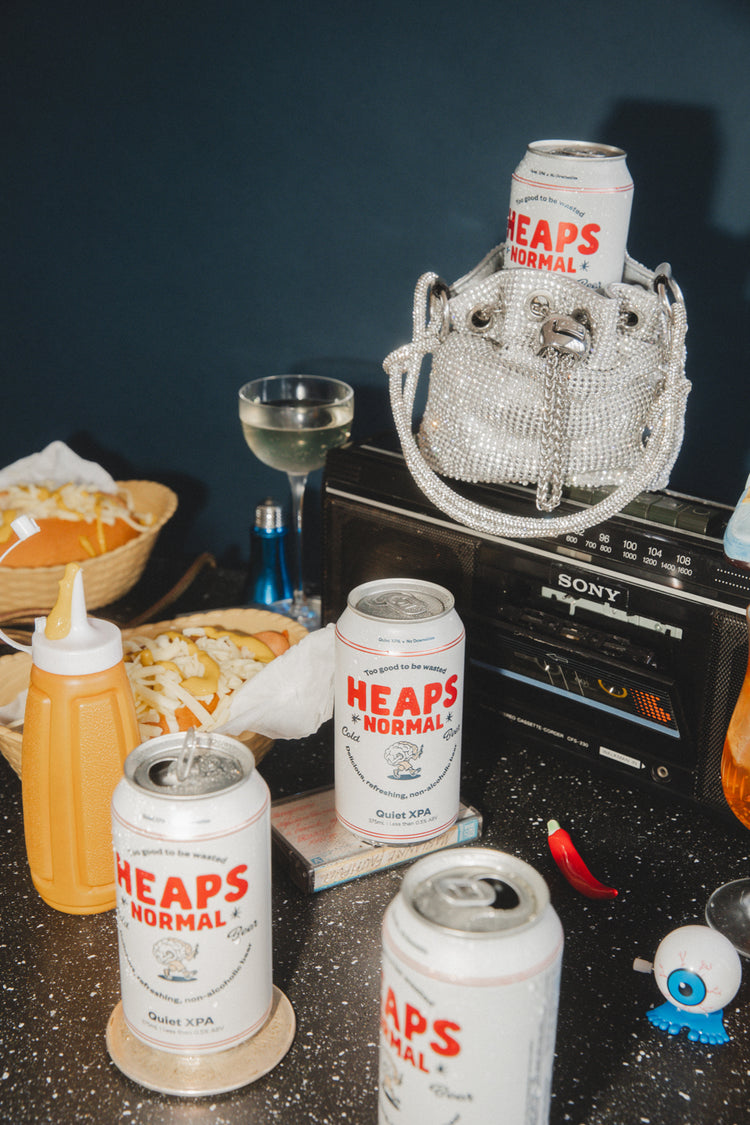 OUR XPA HAS A MORE TROPICAL TWIST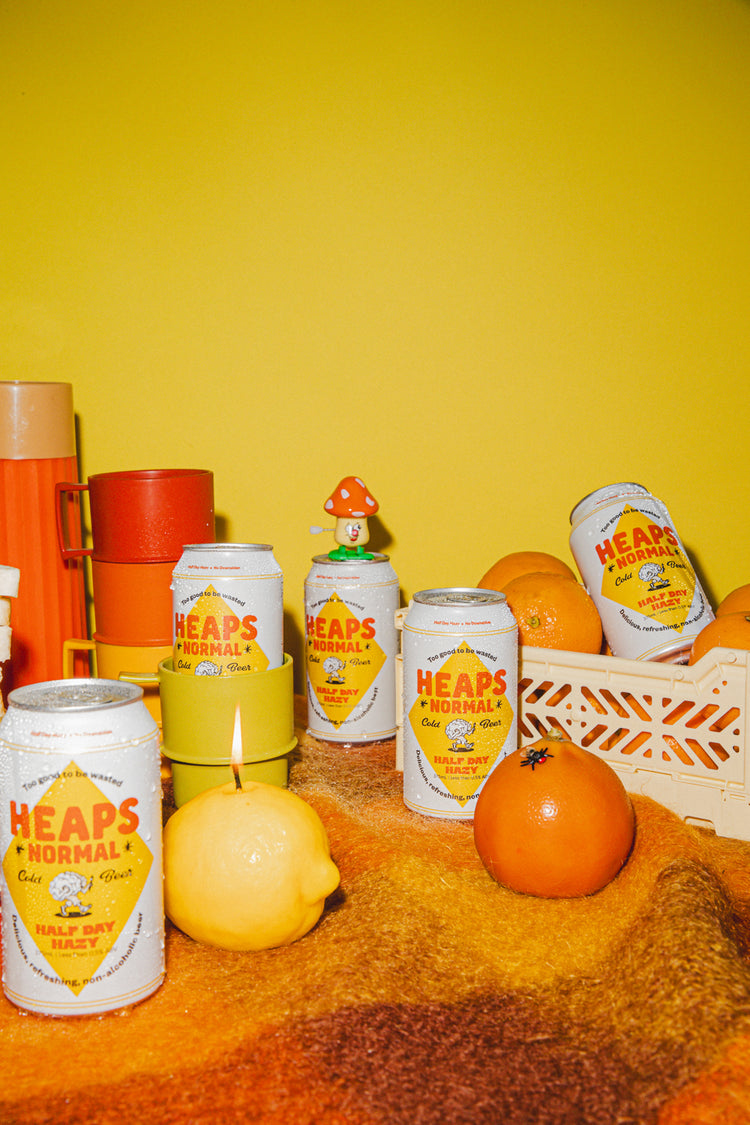 OUR PALE ALE FEATURES FRUITY AROMAS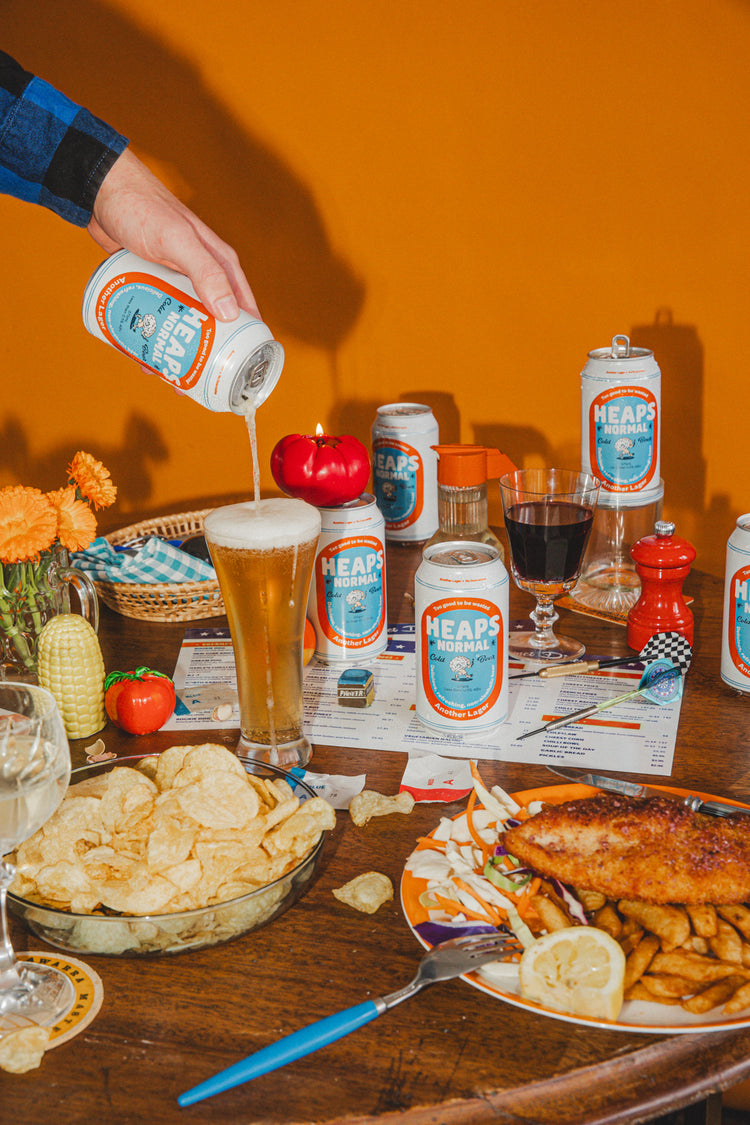 OUR LAGER IS THE ULTIMATE SESSION BEER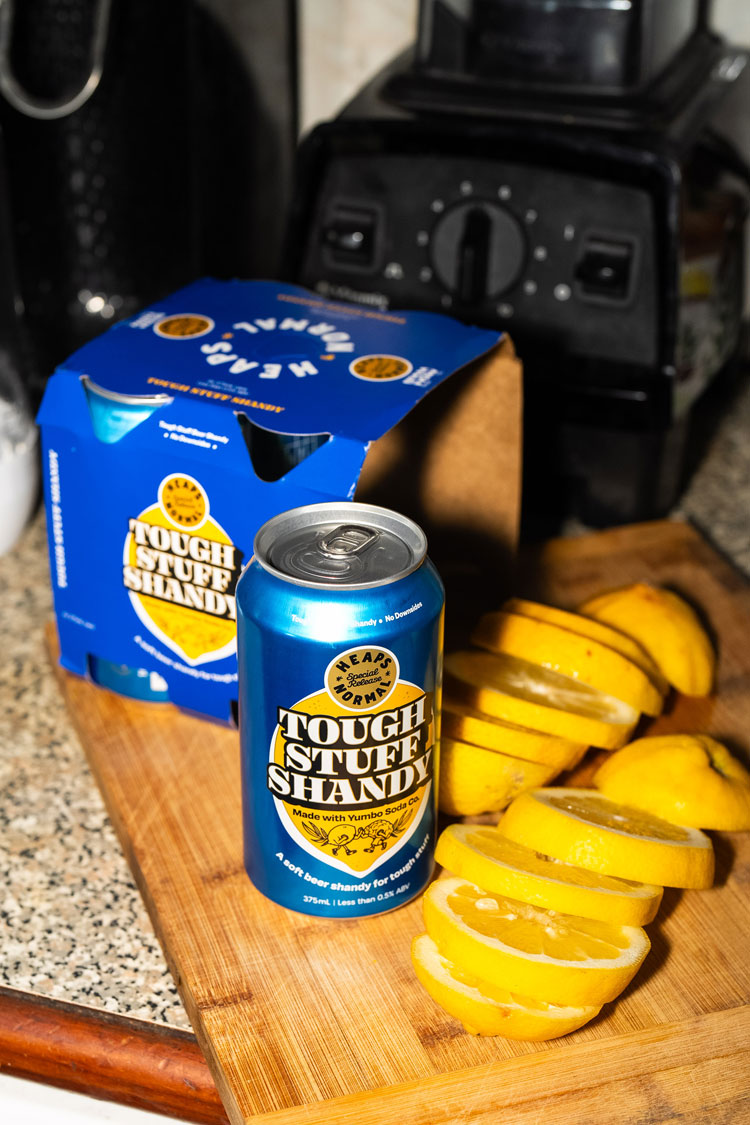 A SOFT BEER SHANDY FOR YOU, TOUGH STUFF