Quiet XPA Case
24 x 375ml cans
We've created a full-flavoured XPA without the downsides, so everyday legends like you can dial the good times up to 11 and still perform at their best the next day.

The Heaps Normal Non-Alcoholic Quiet XPA tastes like a delicious, refreshing beer. Tropical and citrus aroma with a lingering and unmistakably beery finish. Unfiltered, with balanced bitterness and a subtle malt sweetness, reminiscent of your old pals.
Vegan

Alcohol Free

Preservative Free

Low Gluten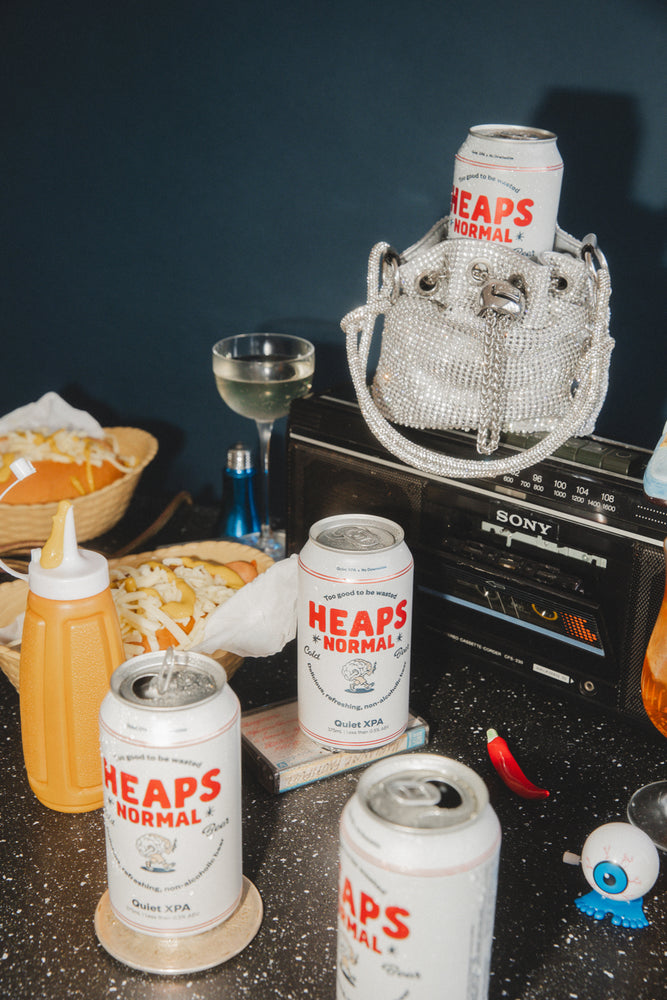 NUTRITIONAL INFORMATION
Average QTY per serving

100ml

Saturated fat

less than 1g
Live Music

Party Snacks

The Theatre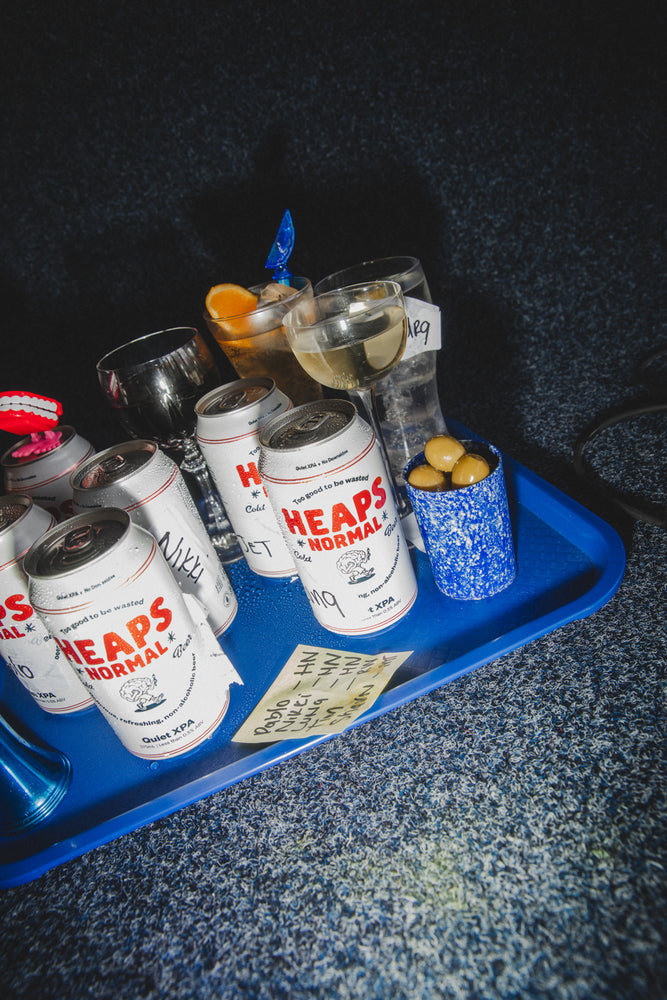 BEER WITHOUT THE HANGOVER
Our beers contain a trace amount of alcohol due to the natural fermentation process. However, you cannot become intoxicated after drinking Heaps Normal. It's not a challenge but this trace amount of alcohol is processed by your body faster than you can drink Heaps Normal. To put it another way, many everyday foods such as ripe bananas and some burger buns contain a similar amount of alcohol to Heaps Normal.
Great news folks. Heaps Normal beers do not contain any preservatives. Our beers only contain water, malt, hops and yeast. We don't believe in putting unnecessary bad stuff in our beers.
Our non-alcoholic beers contain 0.5% ABV – this is similar to the amount of alcohol found in fruit juice or bananas. Alcohol free drinks that are 0.5% ABV or lower are suitable for pregnant women and breastfeeding mums. If you are unsure, we do recommend checking in with your healthcare provider before.
Our Quiet XPA is a low gluten beer with only 56 ppm of gluten. It is most likely safe to drink for people who have a slight intolerance to gluten.
Our Half Day Hazy Pale Ale is also low gluten with only 29ppm of gluten in a can.
We tested Another Lager for gluten content and zero gluten was detected. We can't label the beer as gluten free since it is brewed with cereal grains but it should be very low risk for people with gluten intolerance.
In either case, and especially if you are a celiac, please use your discretion or consult a medical professional if you have any concerns.
DO YOURSELF A FLAVOUR... OR THE ENTIRE RANGE.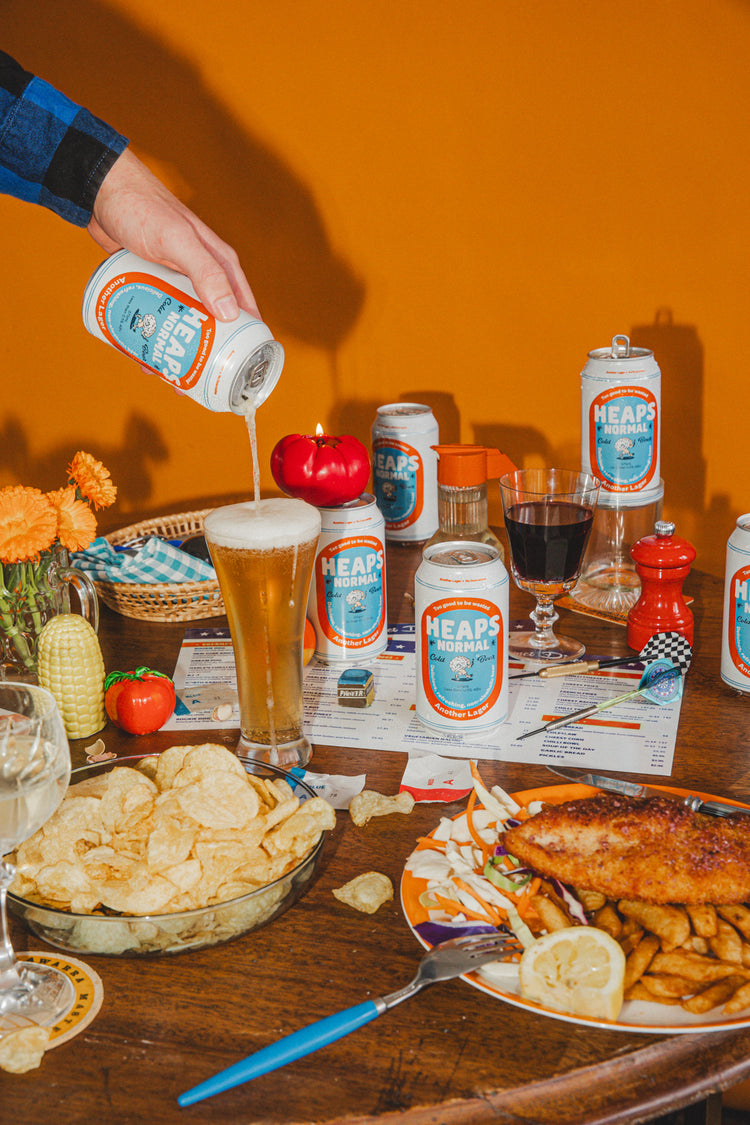 OUR LAGER IS THE ULTIMATE SESSION BEER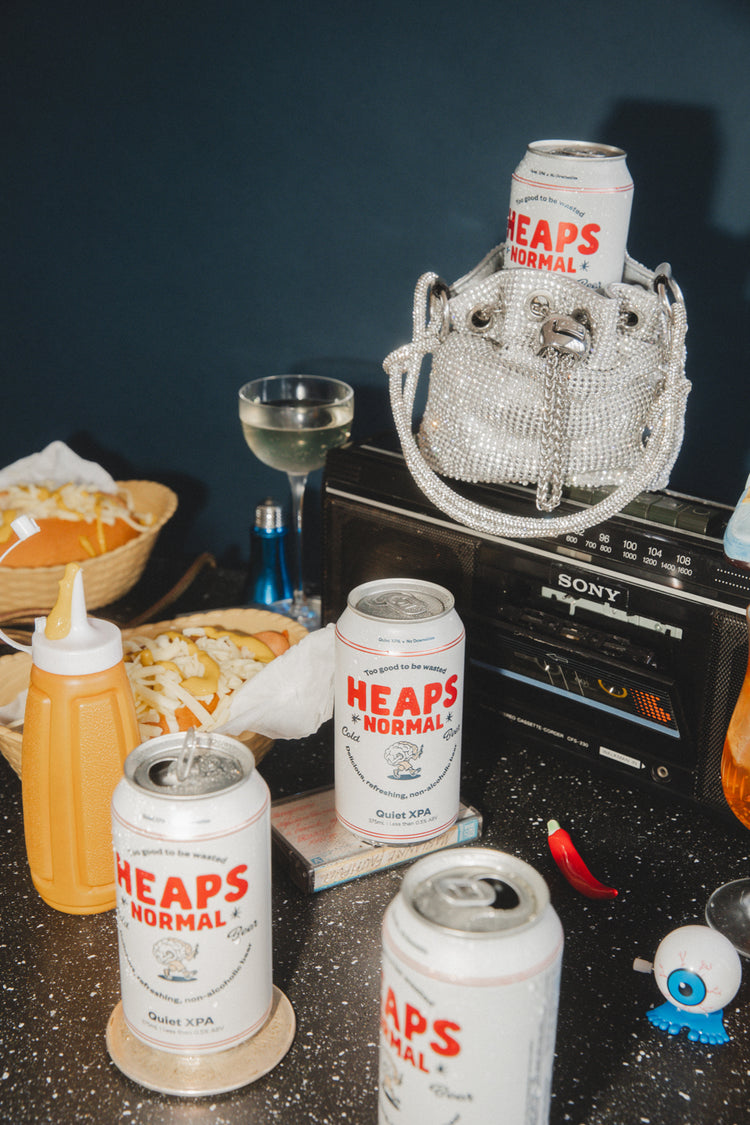 OUR XPA HAS A MORE TROPICAL TWIST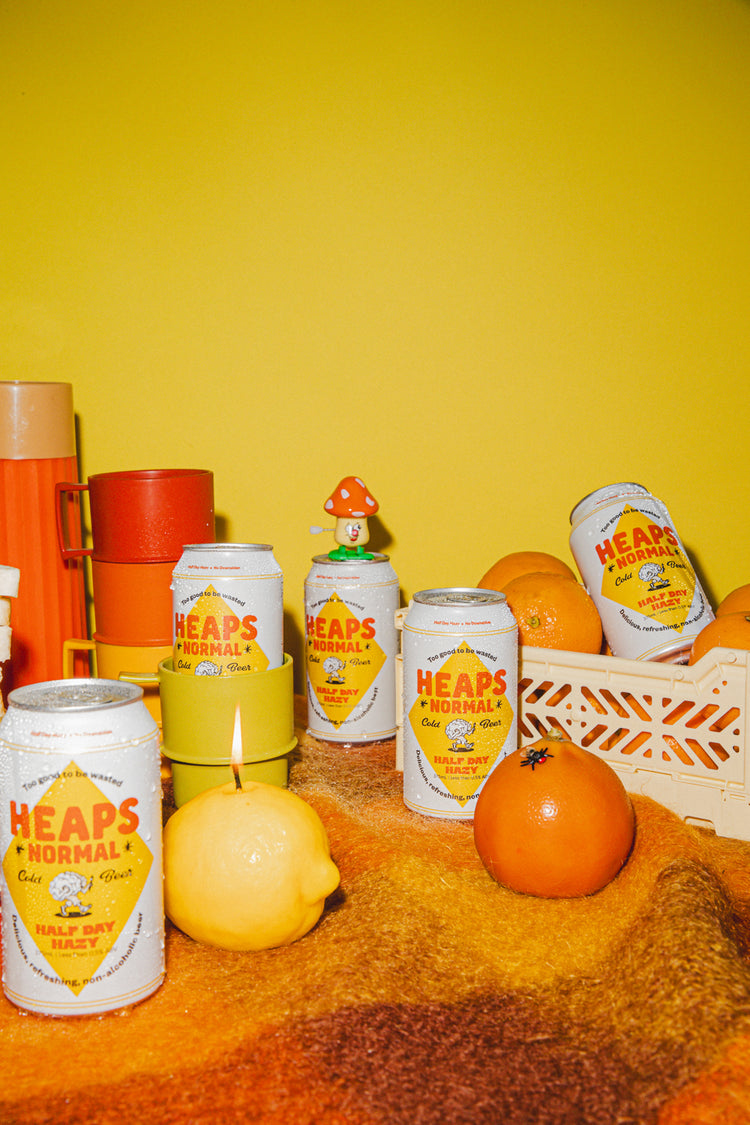 OUR HAZY PALE ALE FEATURES FRUITY AROMAS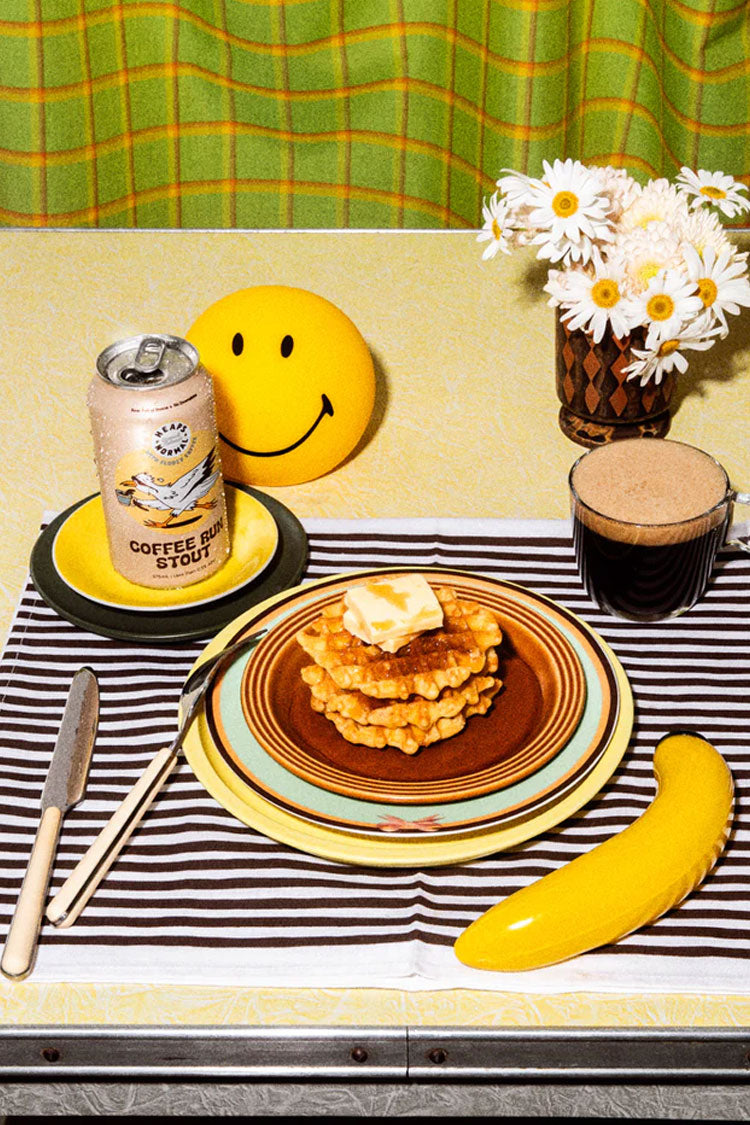 OUR STOUT IS THE BREAKFAST BEER OF CHAMPIONS