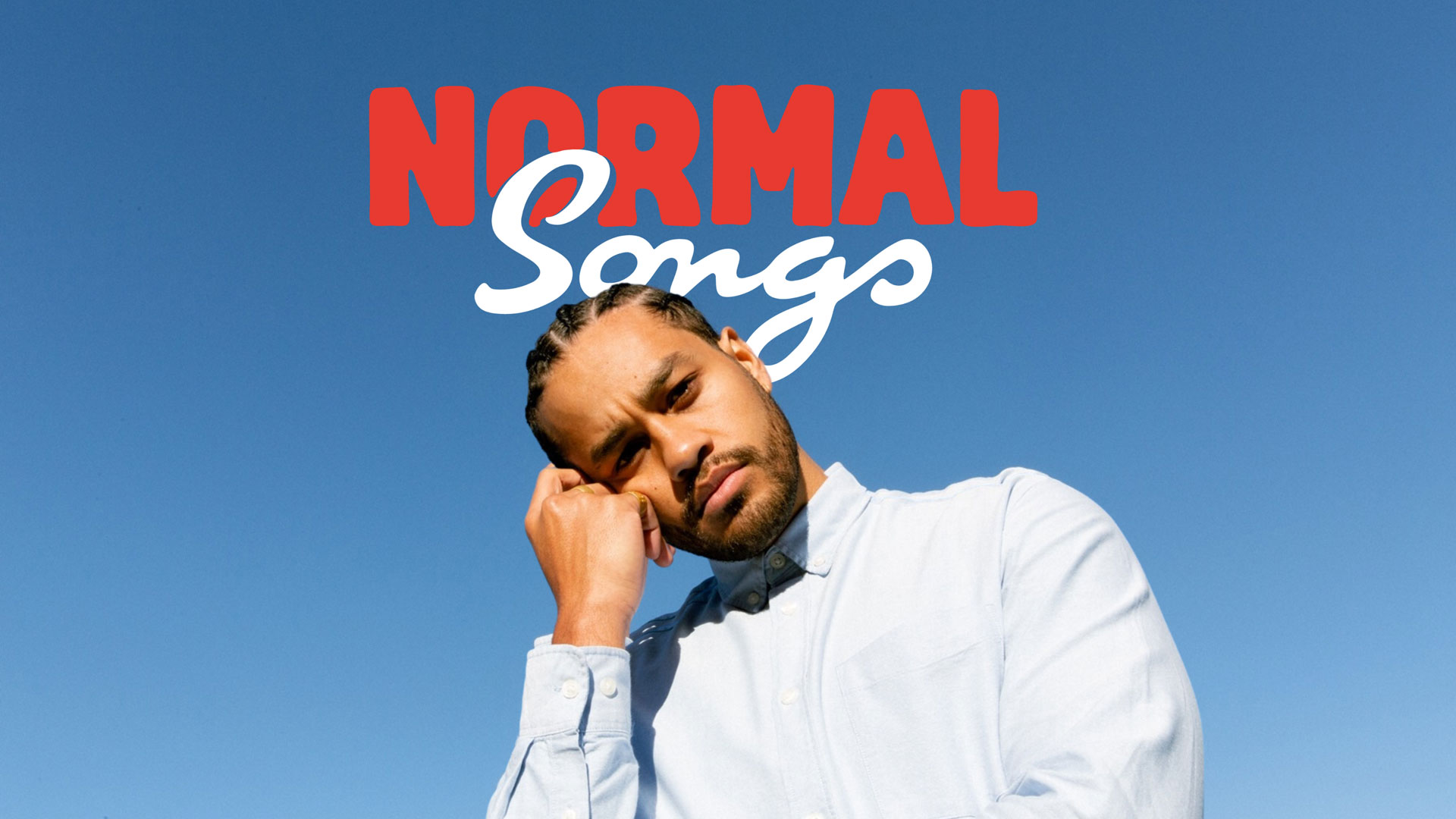 Welcome to an ongoing series lovingly called Normal Songs.
Music is such a big part of everything we do here at Heaps Normal so we thought we'd start curating a bunch of awesome playlists that will help you in whatever normal you're chasing.
To kick things off with a bang, we've asked our mate Ziggy Ramo to make a playlist of songs that best reflect what comes to mind when he thinks of Australia. From start to finish this is a winner of a list, 20 songs to listen to again and again.
Scroll down for Ziggy's notes on the playlist.
1. Archie Roach, Took The Children Away - My dad played me this song growing up and it has always stayed with me, it was one of the first times I saw myself in art. 
2. Native Tongue, Mo'Ju - I have often struggled with feeling at home within my own ancestral country and this song captures those feelings so perfectly. 
3. A Long Way From My Country, Kobie Dee - I love that this song feels like a conversation between Kobie and Country.
4. Black Privilege, Miiesha - There is something so nostalgic about Miiesha's music, it always transports me to another time. 
5. Abandoned, JK47 -  I love how honest JK is. His music is raw and unfiltered, through his truth telling he shines a light on a story often left untold. 
6. Fight For Me, Barkaa/Electric Fields - Barkaa's art is groundbreaking, and I am in constant awe of her storytelling. 
7. Run Dingo, Nooky - This song is filled with so much emotion, it feels alive. It speaks to the difficulty of creating from trauma, I am so grateful for this art.
8. Aussie Aussie, Birdz - Birdz flips the larrikin identity of Australia on its head, and I am all the way here for it. 
9. Ngarrikwujeyinama, Emily Wurramara - There is such an intimacy in this song, I love that it feels like Emily is singing directly to me. 
10. Thou Shalt Not Steal, Kev Carmody - Another song dad showed me, we picked the lyrics apart. It highlights the hypocrisy of Australia perfectly. 
11. Ngana Nyunyi, Tilly Tjala Thomas - I love Tilly blends the past and present into this song. What is created is something entirely new. 
12. Bapa, Gurrumul - A special song, from a special artist who continues to live on through his timeless art. 
13. Better Things, Kee'ahn - There is so much depth in this song, it carries such an important message that feels both universal yet extremely personal as well. 
14. Don't Dream It's Over, Isaiah Firebrace/Stan Walker - This rendition is so beautiful, it breathes life into an already amazing song.
15. Party Tricks, Alice Skye - Alice is one of my favorite artists. Alice's voice carries so much weight and it always hits me right in the core.
16. Dumb Things, A.B. Original/Paul Kelly - The coming together of these artist was truly iconic, they have all opened the door for many more to walk through.
17. Better in Blak, Thelma Plum - Thelma's music is just soooo gooood, I feel proud to be Blak listening to it. 
18. LOVE TOO SOON, Tasman Keith - I feel so much joy listening to this song, I love that Tasman was able to showcase the full spectrum of his artistic abilities. 
19.  Safety, Becca Hatch - Becca is the coolest artist/person I know and I love that she is completely herself, and that shines through in this song. 
20. Natural Woman, Kaiit - I have been listening to this song on repeat since it came out in 2017 and I love it more and more each time.
YOU MAY ALSO BE INTERESTED
Shredding stereotypes and shaking up the music scene in our new Normal People film with Body Type.

Telling new stories through words, nostalgia and failures.

Beer inspo, fun brewing and brekkie goodies with our brewer Charlotte.
Choosing a selection results in a full page refresh.
Press the space key then arrow keys to make a selection.
Your cart is currently empty.
TODO: $0.00 AUD